States With Sports Betting
Welcome to bettingstates.com, a site that we put together to provide you with all of the options that you have for betting on sports in your state. There are a lot of states with sports betting in some form or fashion, but the ways in which you can bet on sports will differ depending on the state you are in. Generally speaking, there are a couple of different ways in which you can bet on sports across the US.
First, you can use a land-based sportsbook, whether tribal or state-regulated. These are generally located inside casinos in states that have legalized sports betting in certain facilities. Second, you can use the online sportsbooks that are located outside of the United States. These sportsbooks are available online across the United States but are operated outside of them, in order to comply with regulations preventing them from operating inside the states.
Finally, you can use the online sportsbooks in states that have sanctioned them specifically. Some states have partnered with big sports betting websites in order to provide online sports betting in a way that they can tax easily. Overall, there are a lot of great ways for you to take a look at sports betting in the US, and this website is set up to teach you about all of them.
Current Status of Sports Betting In The U.S.
The current status of sports betting in the United States will change depending on what state you are in. Basically, the Supreme Court tore down a federal ban on sports betting known as PASPA. This happened in 2018. Since then, sports betting has been booming, as many states seek to legalize and tax the practice. These states, however, do not represent all of the states in America or even a majority. Therefore, a lot of US players are still in a position where they have to use the internationally regulated online sportsbooks, or the land-based sportsbooks that are located in their state.
Whether or not you have state-sanctioned sports betting in your state, it is overwhelmingly likely that you have access to one of the online sportsbooks that are usable in most of the states inside the United States. These sportsbooks are widely trusted and are some of the best in the business. As more states legalize sports betting, these books find themselves in new competition for players, which is good for most sports bettors - competition breeds good situations for sports betting in the US.
Alabama
Alaska
Arizona
Arkansas
California
Colorado
Connecticut
Delaware
Florida
Georgia
Hawaii
Idaho
Illinois
Indiana
Iowa
Kansas
Kentucky
Louisiana
Maine
Maryland
Massachusetts
Michigan
Minnesota
Mississippi
Missouri
Montana
Nebraska
Nevada
New Hampshire
New Jersey
New Mexico
New York
North Carolina
North Dakota
Ohio
Oklahoma
Oregon
Pennsylvania
Rhode Island
South Carolina
South Dakota
Tennessee
Texas
Utah
Vermont
Virginia
Washington
West Virginia
Wisconsin
Wyoming
States With Active Legal Sports Betting:
Arkansas
Colorado
Delaware
Illinois
Indiana
Iowa
Michigan
Mississippi
Montana
Nevada
New Hampshire
New Jersey
New Mexico
New York
Oregon
Pennsylvania
Rhode Island
Washington D.C.
West Virginia
States With Bills Passed, But Have Not Yet Launched Sportsbooks:
North Carolina
Tennessee
Virginia
Washington
Land-Based vs. Online Sportsbooks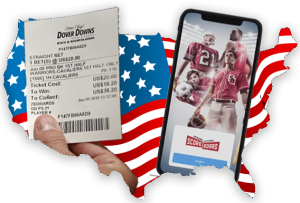 There are a couple of big differences between land-based and online sportsbooks, although it might be best to further separate online sportsbooks into multiple categories - the ones that are state-regulated, and the ones that are international. The land-based sportsbooks can be separated as well, into tribal sportsbooks and commercial sportsbooks. There are various legal distinctions between all of them, so let's break it down.
Tribal Land-Based Sportsbooks - These sportsbooks are owned and operated by various Native American tribes. The tribes received the rights to run gambling enterprises on their land when they made the tribal compacts with various states that preserved that land under their control. Sometimes these sportsbooks are subject to restrictions, but most of the time they are governed by the tribe in question.
Commercial Land-Based Sportsbooks - These sportsbooks are run by commercial interests, big companies that use them to get people into their various casinos. These sportsbooks are subject to all state and federal regulations on gambling and are generally partnered with resorts, or operate inside of them, as large tourist destinations.
State-Sanctioned Online Sportsbooks - When states legalize sports betting, and develop a state regulatory body for it, they generally offer partnerships to the big sportsbooks to develop infrastructure for online sports betting in the state. Generally speaking, these are sportsbooks like DraftKings and FanDuel, and they are partnered with various state agencies in order to bring betting to the people. They are subject to restrictions on the types of bets they can offer.
Internationally Regulated Online Sportsbooks - These are the sportsbooks that are located outside of the United States, and as such are not subject to any of the laws that restrict gambling inside the country. However, some states do have laws that make it harder to gamble on an individual level, and so these sportsbooks might not be in all of your states. That said, they have the fewest restrictions on what type of odds they are allowed to offer, which make them a perfect location for entertainment and political prop bets.
Which Type Of Sports Betting Is Right For Me?
The basic way to decide which sports betting is right for you is going to be a personal decision. A lot of it will depend on what you like as a person. If you like the feel of a land-based casino, the feel of being around a lot of options for gambling, and the experience of making a trip to visit a casino, then land-based books might be a great option for you.
Let's say you want to make a weekend out of sports betting and take a trip in order to do so. Maybe you want to get away from the wife and kids, maybe you want to take a trip with your bros, whatever it is specifically you want to do, as long as it involves travel. Basically, if you're a sports bettor and you love the concept of amenities, you love to sit down and watch the game you're betting on, beer in hand, you love those famous Vegas buffets...betting in a land-based casino might be for you.
The online sportsbooks, on the other hand, are a lot more customizable in terms of experience. You can simply place one bet, you can spend a weekend gambling, or you can periodically wager on the sports that you love. The online sportsbooks can obviously be accessed online and this means that you can play from wherever you are located - your bedroom, your office, or the bathroom of that restaurant where you took your wife for dinner.
The main appeal of the online sportsbooks is that they are omnipresent - you can use them no matter what, wherever you are. Similarly, the options are basically endless as far as actual betting goes. You can place wagers on anything from Aussie Rules Football to NBA Basketball, and everything in between. In addition, online sportsbooks tend to have all sorts of easy to use tools to construct more complex bets like parlays and teasers. No matter where you are, no matter what you want to bet on, you can bet on sports using the online sportsbooks. Below, you can find some of the best online sportsbooks around, and how many states that they are available in.
Best Sportsbooks for Betting States
Rank
Online Sportsbooks
Bonuses Offered
Rating
US Players?
Play Now!





Identifying Trusted Sports Betting Sites
One of the biggest things to look for when analyzing which sports betting website you can trust is whether or not that website is regulated. Beyond that, you can look for things like how responsive they are to customer service questions, and how good their odds tend to be in comparison with other sportsbook websites. In addition, it is important to take a look at the deposit and withdrawal methods available at the online sportsbook you are examining, in order to make sure that they have options that fit what you want.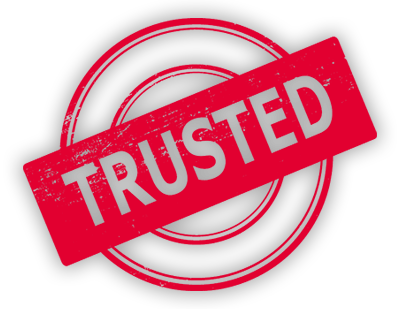 How To Get Started
Getting started with sports betting is easier than ever before. The first thing you want to do is find a sportsbook that works for you. This sportsbook can be either sanctioned by one of the states with sports betting or offshore. The main thing that you want to look for is going to be up to you. You can look for bonuses, you can look for great odds, you can look for a well-designed website - but the point is you should find one that you feel comfortable with. Once you've done that, you'll want to get started signing up, which normally doesn't take any time at all. You also might want to take the time to verify your account with the sportsbook, which will require proof of identification. Verification tends to be required before receiving payouts. After that, you'll want to look into making your first deposit. We have a full section on deposits that you can peruse. Once you've made a deposit, it's time to start betting!
Age To Bet On Sports
In the United States, the legal age to bet on sports will vary depending on where you are located. In most states, the legal sports betting age is 21, but in some, it is 18 or 19 as well. The legal sports betting age in your state will remain the same regardless of what sportsbook you are using. It does not matter if that sportsbook is not located in the United States - you must obey the law of your state.
Deposits: Adding Money To Your Sports Betting Account
Deposits are an important aspect of any online gambling experience. Finding the right deposit method at a given online sportsbook can seriously help your bankroll. For example, some deposit methods come with fees, and times that you have to wait in order for the deposit to process. Similarly, some do not come with fees at the online sportsbooks. In addition, certain deposit methods, specifically cryptocurrencies, tend to be incentivized by the online sportsbooks. Many sportsbooks offer bonuses specifically aimed at people who deposit with cryptocurrency. These bonuses can be very helpful to both first time bettors and betting veterans alike. Here are some of the best deposit options at many online sportsbooks.
Bitcoin
Debit Card
Credit Card
Prepaid Card
Litecoin
Bitcoin Cash
Wire Transfer
Money Order
Withdrawals: Getting Money Out Of Your Account
Finding the right withdrawal option for you is a question of your priorities. Generally speaking, the two main things that most people consider are the fees applied to your transaction and the time it takes for your money to get to you. If all you are interested in is optimizing those two variables, you'll want to use bitcoin. Bitcoin allows you to transact with online sportsbooks with no fees and boasts the fastest transaction times out there. The other thing to consider, however, is that some people simply feel more comfortable using traditional methods of withdrawal. This is totally fine - in many states with sports betting, people receive their sportsbook payouts via courier's checks, for example. Here are some of the withdrawal methods available at many online sportsbooks.
Bitcoin
Litecoin
Bitcoin Cash
Courier's Checks
Vouchers
In-person Transfers
Wire Transfers
Betting On Your Favorite Team / Betting On The Hometown Team
Betting on hometown teams at state-based and land-based sportsbooks can be a risky proposition. Why? Well, for example, when you live in New England, everyone is hammering the Patriots to win. That makes sense - they're fans, they think the Patriots are great, and they're going to bet on the hometown team. The sportsbooks know this. Remember, the goal of the sportsbook is to get even money on both sides of the bet. Since they know a lot of people in the area are going to bet on the Patriots, they have to account for that in their odds. For this reason, a lot of local sportsbooks have worse odds on your favorite teams than the online international ones do. The international sportsbooks are just that - international, meaning they don't have to move their lines to cater to local fanbases. The upshot of this is that if you are a Patriots fan, you'll probably get better odds on the Pats by using an online offshore sportsbook than by using one of your local ones.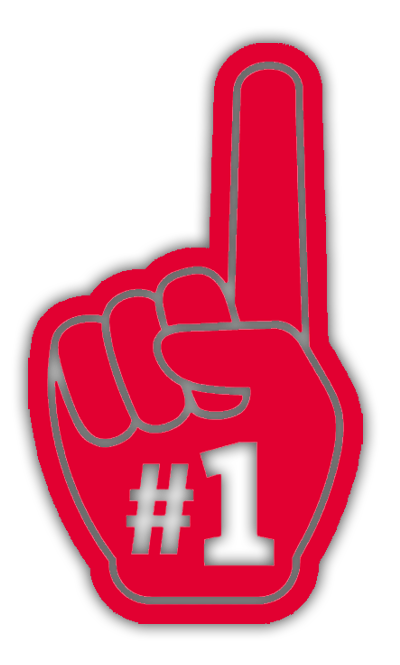 Shopping For Lines
Shopping for lines is an incredibly important aspect of betting on sports. Simply put, shopping on lines is using multiple online sportsbooks in order to find the best odds on the bet you want to make. Let's take a look at an example. Let's say you wanted to bet on the presidential race. The first thing you'd need to do is take a look at the offshore sportsbooks - you can't bet on politics at the US-based ones. Once you do, you'd take a look at the lines. We'll look at lines from both Bovada and BetOnline here.
Bovada Presidential Race Odds:
Joe Biden -160
Donald Trump +140
BetOnline Presidential Race Odds:
Joe Biden -175
Donald Trump +150
This is a great example of how shopping lines can help you out. If you wanted to bet on Joe Biden, you'd get the best payout from Bovada, at -160 odds. This means you'd only wager $160 in order to win $100. Meanwhile, if you wanted to bet on Donald Trump, you'd want to use BetOnline. At BetOnline, you can bet on Trump at +150, which means that a wager of $100 would pay out $150. These small savings and payout boosts add up over time and can save you hundreds if not thousands yearly on sports betting.
Using Mobile Betting Apps
Mobile betting apps are a great way to bet online in the various states with sports betting. What apps you have access to will depend on which state you are in. In many states, there are legalized sports betting apps that are sanctioned by regulatory agencies like lotteries and gaming commissions. These apps are available on the Apple App Store and the Google Play Store. For the offshore sportsbooks, you don't need to download anything. These books built their mobile offerings around mobile websites. That means that all you need to do is to navigate to the sportsbook of your choice in the mobile browser of your choice. When you do, you'll see a mobile version of the website, that is built like an app. From there, it's simple to start betting on your phone!
Making Wagers With Friends
The act of making friendly wagers is a very hard, if not, impossible act for most states to regulate. Generally speaking, it is legal to make simple wagers between friends. What is illegal is organized bookmaking within the state - taking action on bets from lots of people, that kind of thing. As long as you don't abuse the definition of "friendly wagering", you should be completely fine. This basically means don't make a business out of it. Some states do have specific, all-encompassing laws about wagering, however, so make sure you check before doing so.
Office Pools
It is generally legal to participate in an office pool, although depending on the state you are in, organizing one could be prohibited. The transfer of funds for gambling purposes is prohibited by the Wire Act, and in theory, organizing an office pool over something like Venmo or Cash App could be construed as illegal under this law. Similarly, there are some states that prohibit gambling in no uncertain terms. The big thing to know about office pools is that they are legal in most states, but you'll want to make sure of that specifically with regards to your state. Again, as long as you're not making a business out of it you should be totally fine.
Using Local Bookies
Using local bookies is flat out unsafe. Local bookies are unregulated and operating wholly illegal operations. You have no recourse if you want to pursue any kind of action against them, and they are under no obligation to be straight up with you. Local bookies are the least safe way to gamble, and we recommend using any other avenue available to you, whether that be an online sportsbook, a mobile app sanctioned by the state, or a trip to your local tribal casino if you are in one of the many states with sports betting.